"An artist of exceptional eloquence and versatility"…
Thus one of the most distinguished music critics (Enrique Franco) defined the personality of the pianist Marisa Blanes, confirmed in the course of an extended career in concert-performance, research and teaching.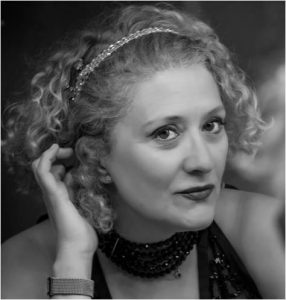 Following her training at the Valencia Senior Music Conservatory, culminating with the "Graduation" Prize and completed at the Robert Schumann Institut in Düsseldorf with David Levine, where she graduated "Summa cum Laude" for her piano virtuosity, and in the discipline of Chamber Music at the Hochschule für Musik in Cologne with the Amadeus Quartet, Marisa Blanes has incorporated the teaching of the great maestros (Jeanne Marie Darré, Aldo Ciccolini, Vitali Margulis, Alexei Nassedkin and Paul Badura Skoda…) to develop an outstanding national and international piano career.
Her many recordings range from Brahms and Liszt to Granados and Poulenc, focused especially on the piano and chamber repertoire of Spanish composers (Falla, Mompou, Montsalvatge, Rodrigo, García Abril, Marco, Turina, Cruz de Castro and many more), and feature complete anthologies dedicated to the Alicante composers Amando Blanquer, Carlos Palacio and Luis Blanes.
Marisa Blanes' prestige as pianist is reinforced by intense teaching activity (Castellón, Valencia, Alcalá de Henares Conservatories …) and most particularly in the field of musicological research, endorsed by her "Musical Doctorate" from the Polytechnic University of Valencia and the "Special Prize for Doctoral Thesis Research" granted by the "Juan Gil-Albert" Study Institute of Alicante, notably her publications (La obra pianística de Amando Blanquer (Valencia, 2005. Ed. UPV), Amando Blanquer: vida y obra (Alicante, 2006. IEAJG), Carlos Palacio – España en mi corazón (Madrid, 2011. Ed. Alpuerto).
Chamber music also forms a major part of Marisa Blanes' professional career: she currently collaborates intensely with prestigious performers (the Prague Herold Quartet, the violinist Mario Hossen, the mezzosoprano Marina Rodríguez Cusí and the actor Manuel Galiana).
The traditional repertoire of universal music can be heard in her solo concerts, along with the contemporary repertoire of Spanish music in particular, with regular premiers of Spanish composers' works, some composed for and dedicated to her (Tomás Marco, José Luis Turina, Claudio Prieto, César Cano, Carlos Cruz de Castro, Antonio Noguera, Esteban Sanz).
She has just recorded the complete 24 Preludes and Fugues Op. 87 of Dimitri Shostakovich in the Manuel de Falla Hall at the Royal Senior Conservatory of Music in Madrid, to be published in 2015.
Facebook Comments